Women's Clothing - Handmade In Melbourne
We create and sew beautiful pieces of women's clothing, each item is as special and individual as you. All handmade in Melbourne.
Meet The Maker
Hi there! I'm Robyn, the founder of Woven by Society and I make women's clothing – each piece being unique and individual to reflect that as women, we are too.
I love the idea of one person being the only person to have that unique piece.
I love wearing clothing that I know no one else has, and I am thrilled to be able to offer this to others.
LEARN MORE ABOUT ROBYN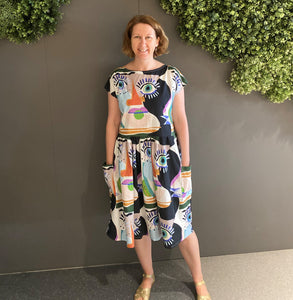 Gift Vouchers Available
Spoil your special someone with a voucher from Woven By Society. Available to purchase here.